Jupiter Screens offers screening repair and rescreening with standard commercial grade screening as well as privacy screens, pet restraint screen, sun control fabrics, and ask about our new product Super Screen. In addition to insect screening, we also provide screen enclosure frame repairs, pressure cleaning and gutter repair.
With screen repair, it is very important that the correct materials are used when replacing a torn screen panel. Pool and patio enclosures are built to accept an exact spline type and size! If the wrong spline (black rubber tubing) is used to install or repair a screen panel there is a 90% chance that it will shrink and fall out! If you have pets or small children, the right screen has to be used or they will quickly be torn through. And if you live near brackish water, no-see-um screen is probably required!
Don't make the mistake of hiring an amateur or trying to do it yourself, it may cost you much more in the long-run.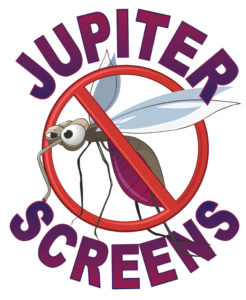 Call Now To Schedule A Free Estimate (561) 935-7450